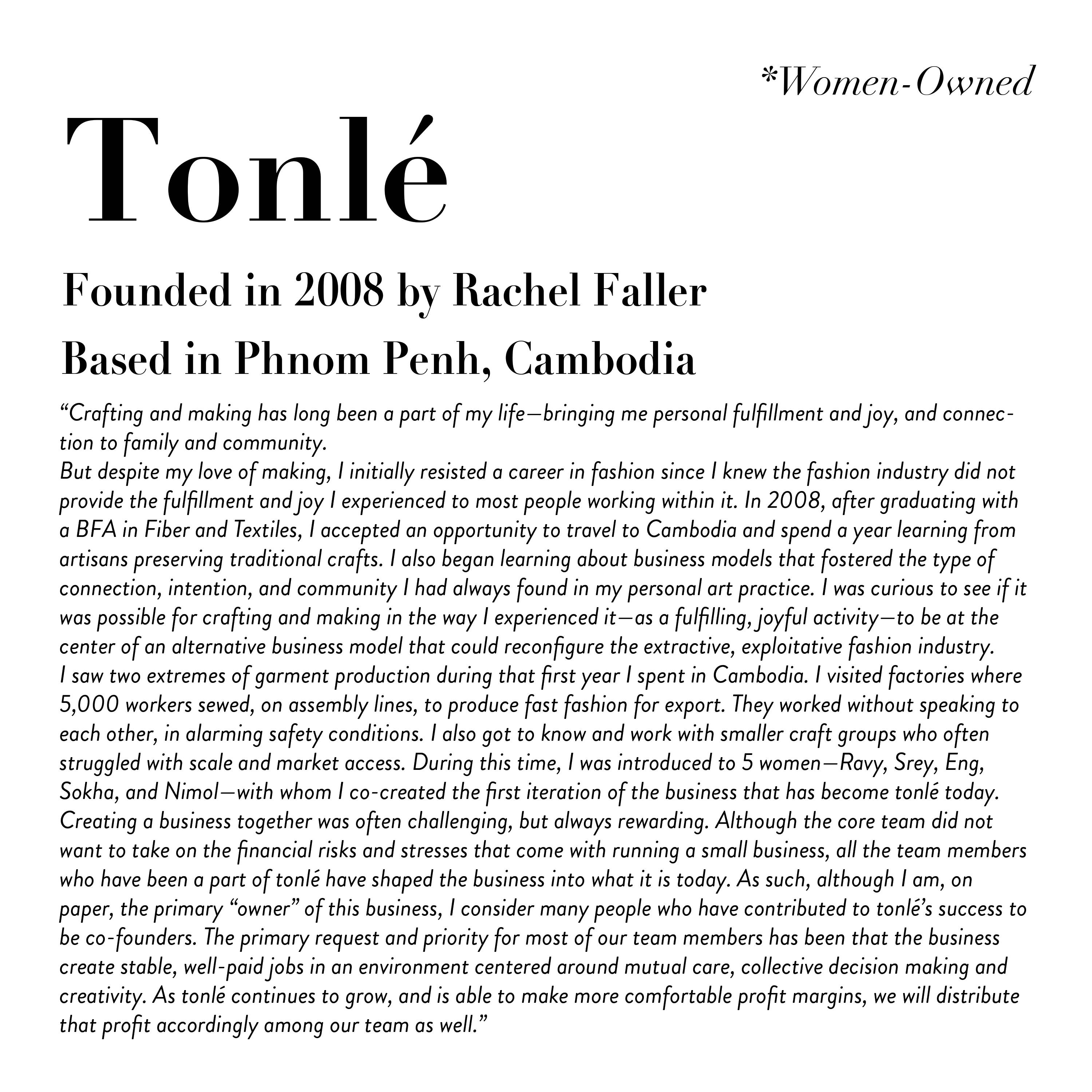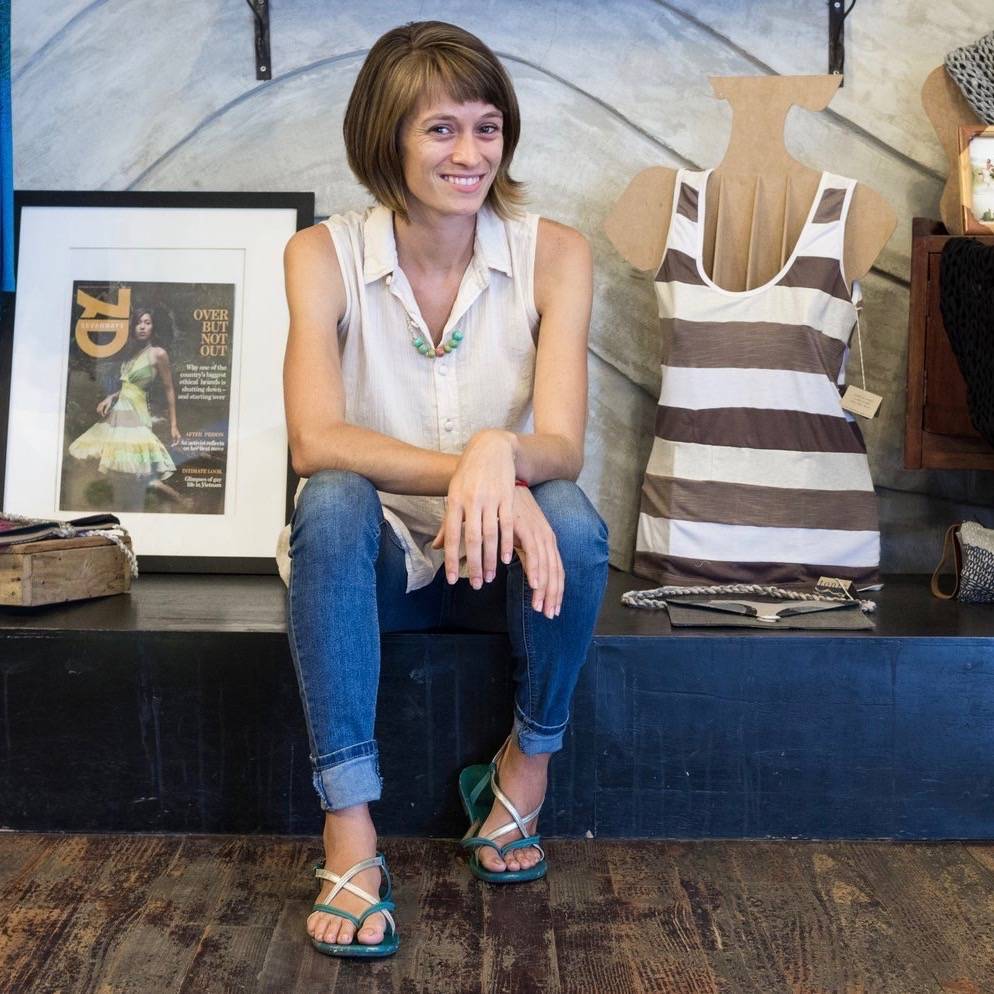 Cambodia: They scour the remnant markets in Phnom Penh, Cambodia, where pre-consumer textile waste from large garment factories (aka dead stock fabrics) is collected and resold.
Dead stock fabrics/pre-consumer waste from large garment factories.
They are a "maker-led" community meaning their garment makers have a huge role in creating/operating tonlé from the ground, up.

Ravy, Srey, Eng, Sokha, and Nimo of Cambodia helped Rachel in creating a fair, humane, and mutually-beneficial workplace for all.

All employees work on their own free-will, are paid fair/living wages, given regular breaks, work in safe, sanitary conditions and are passionate about what they do.

In addition they have great benefits, including a generous vacation package, free lunch, training opportunities, and team retreats!

Each maker proudly signs their name on the tag of each garment they create!

Their workshop is structured more like a sewing circle than an assembly line.

Team members exchange expertise on designs and learn the full process of making each garment.

They are 100% transparent and honest about their entire manufacturing process.
They use 100% of all of their materials and create virtually zero-waste.

All fabrics are burn tested to ensure they are at least 90% natural and plant-based fibers.

Since they use up-cycled textiles, there may be traces of synthetic fabrics like polyester. We recommend using a guppy bag or a microfiber filter when washing your pieces.

They offer an "open closet" resale platform where you can purchase returned items at a discounted price to ensure nothing goes to waste.

They have diverted thousands of pounds of textiles from being sent to landfills and incinerators, and have turned them into beautiful garments and distinctive homewares.
No animal testing or products are used at any point in the manufacturing process. Period.
They don't discriminate based on gender, race/ethnicity, sexual orientation, religion etc.

Their products and marketing are diverse and inclusive.

Wide range of sizes for nearly all shapes.

All of their clothing is designed to be gender neutral and worn by all!
All textiles are at least 90% natural and plant-based, confirmed via burn testing.

There may be some traces of synthetic fabrics like polyester as they use 100% up-cycled textiles.