Thank you SO much to all of the incredible humans who have taken the time to interview us and put together all of these amazing articles/videos. We are so grateful for the opportunity to share our story!
"Ethikli - Katy Impellizzeri"
RUBEN E SANCHEZ & TYLER DOOGHAN


"I'll do it myself..." That was Katy's response when she realized that Long Beach did not have a package-free, vegan food store....


Local Legends is a series that is intended to highlight someone in your community who is doing something unique. If you know someone that should be featured as our next Local Legend, please reach out to me with their information. Thanks for watching!"...
Ruben E Sanchez | The Real Xstate Group | 714.656.6325 | ruben@trxg.net | www.TRXG.net | @Real_Xstate_Ruben
"Ethikli opens in Long Beach as the city's first refill grocery store"
SARAH PILLA

"LONG BEACH, Calif. — Aiming to eliminate waste, Nathan Fennacy shops at Ethikli, Long Beach's first package-free grocery store.
Ethikli sells all items in bulk, so customers can bring their own containers from home, fill them up, weight them and pay for only what they take. For customers like Fennacy, that means he is able to fill-up his reusable containers with chocolate protein powder without creating waste.
Opening the store is a dream for owner Katy Impellizzeri, who began her low-waste lifestyle a decade ago."...
"Long Beach's newest grocery store is vegan, organic, package-free and 'Ethikli' sourced"
EMMA DIMAGGIO

"When customers leave Ethikli, Long Beach's first package-free grocery store, their bags don't crackle with the sound of wasteful plastic packaging: they ring with the sound of glass lightly tapping in tote bags or plastic containers thudding against one another.
The walls and shelves of the Downtown Long Beach shop are lined with vegan, organic bulk food, ready to be shoveled or funneled into mason jars, paper bags and recycled take-out containers.
It's something owner Katy Impellizzeri, 31, has dreamed of for the past decade"...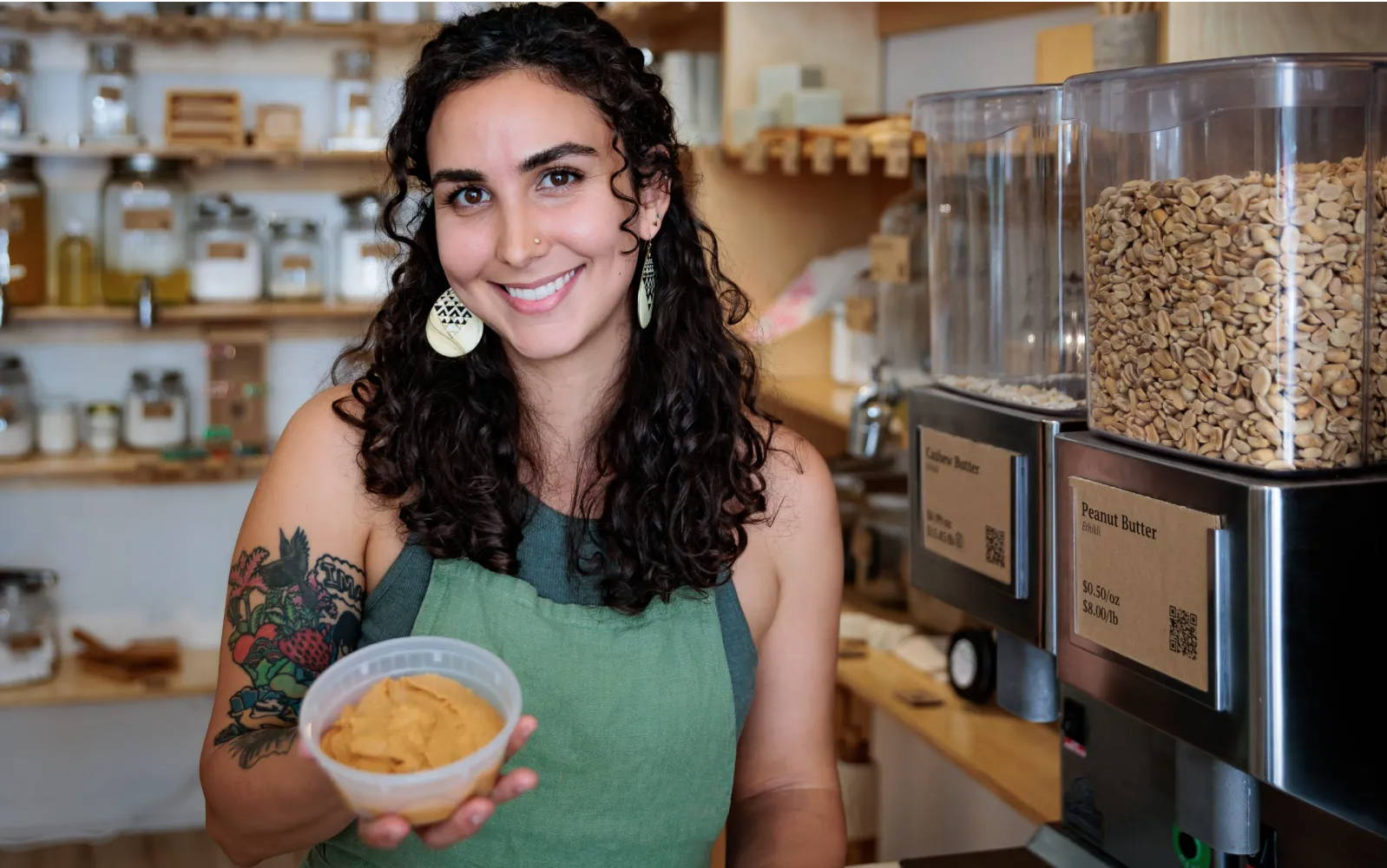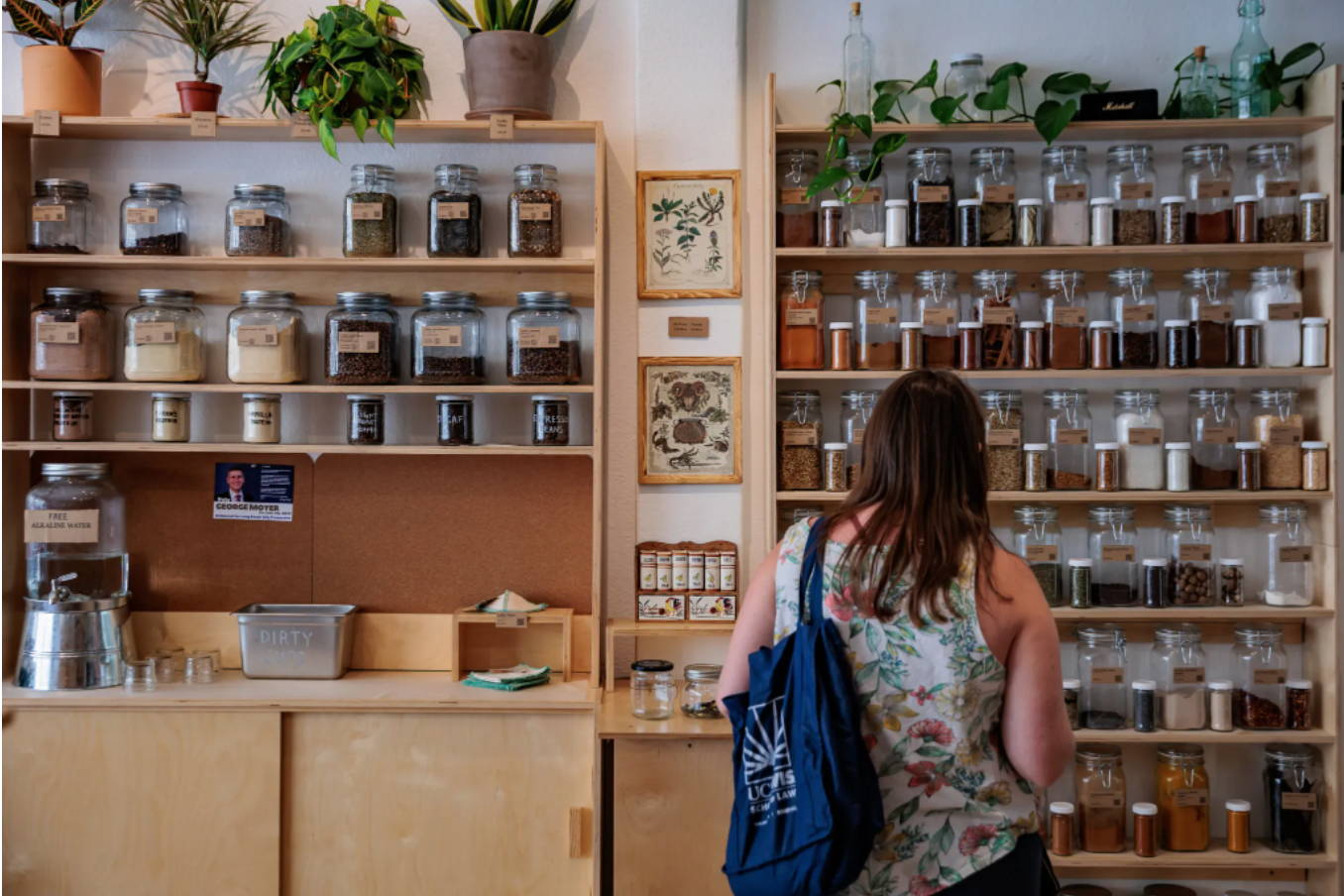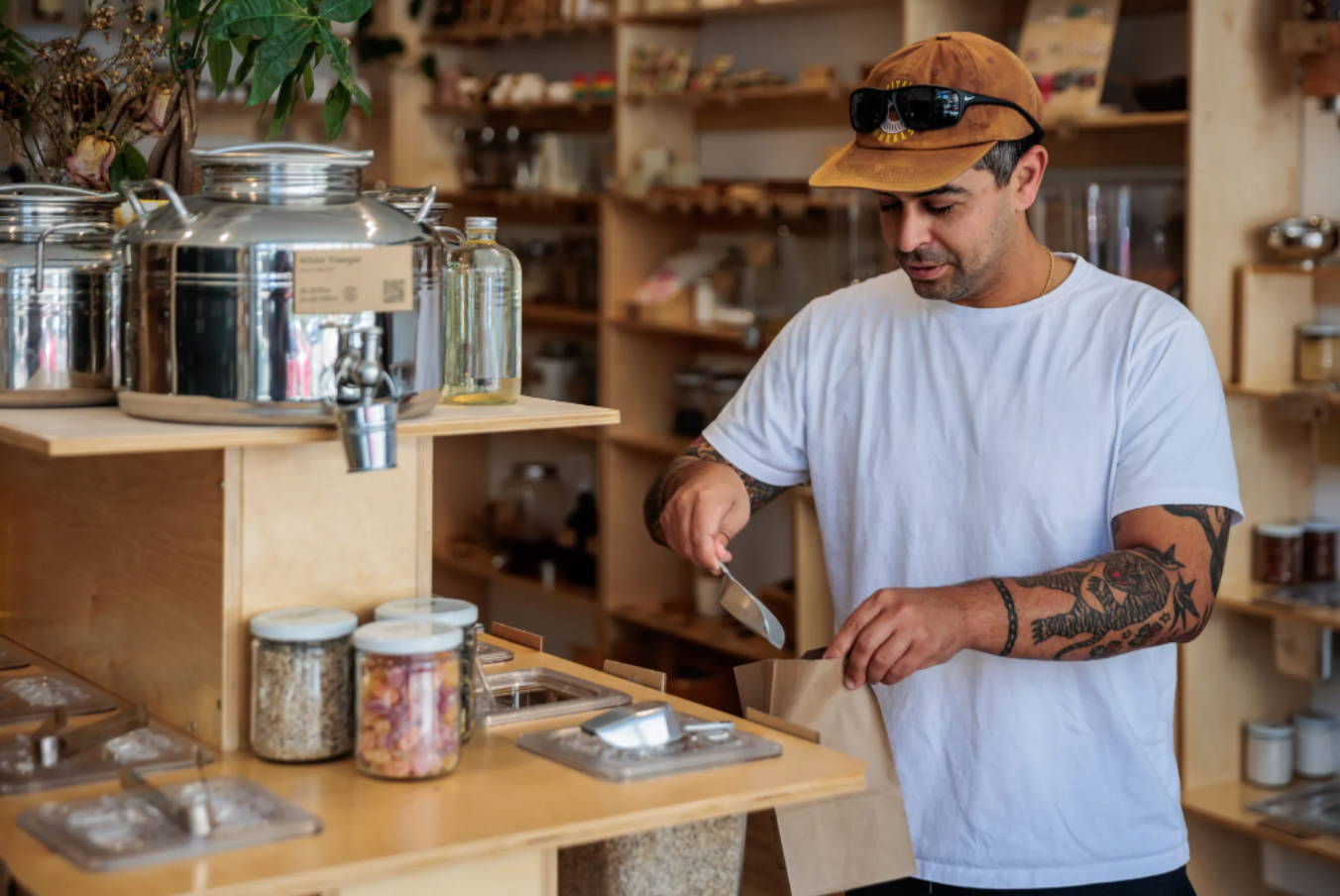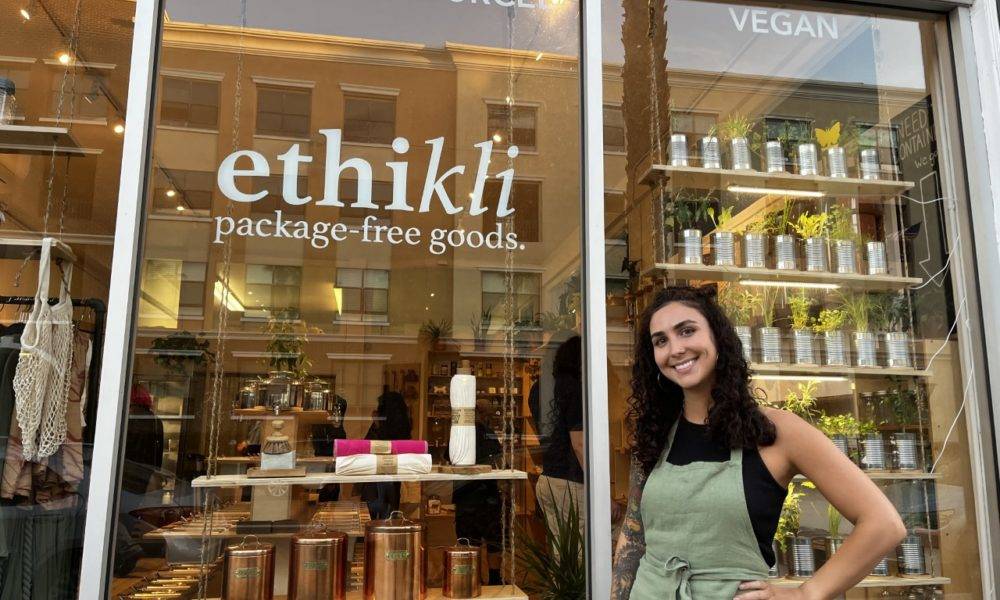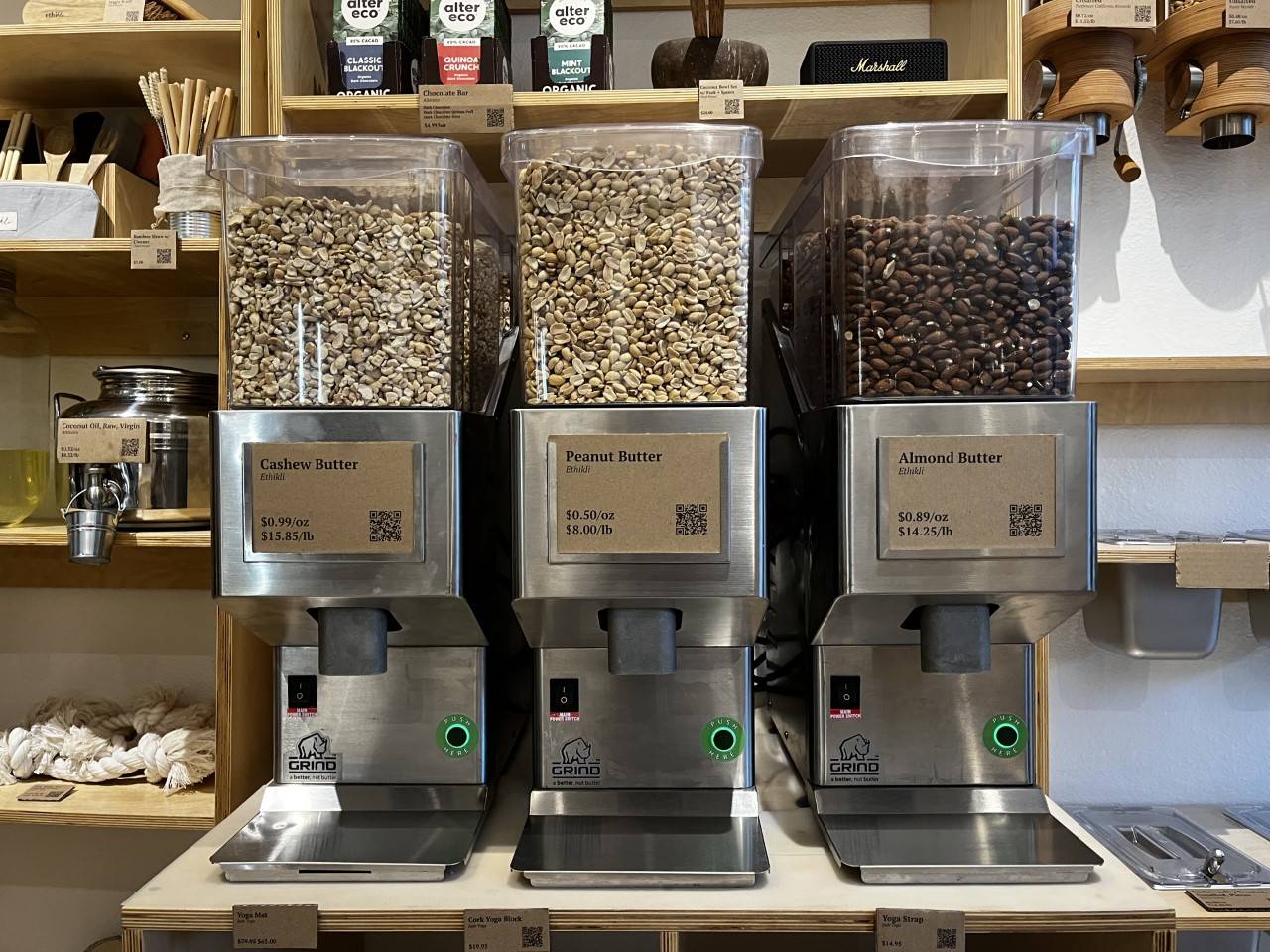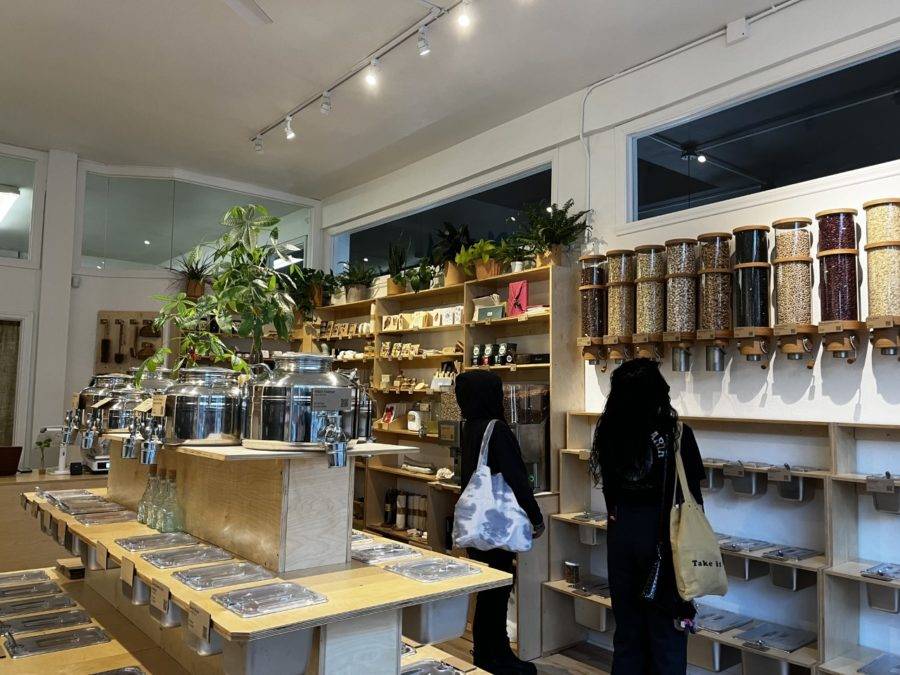 "Ethikli: The first package-free grocery store in Long Beach"
EMILY ROGERS

"Ethikli, the first package-free grocery store in Long Beach, officially opened on Feb. 8.
Katy Impellizzeri, 31, is the founder of Ethikli: a grocery store designed for sustainability and ethical standards. Ethikli was born out of Impellizzeri's frustration at the lack of eco-friendly options and low ethical standards for everyday products that many consumers are not aware of.


Ethikli sells a variety of essentials including bath and body products, cleaning and laundry products, clothing, pet supplies, gifts, as well as reusable grocery and produce bags.
Ethikli provides all their goods in bulk, and all the groceries are sourced locally.


The store currently sells beans and legumes, dried fruit, granola, spices, nuts and seeds, coffee, tea, pasta, oils, and baking flour....
"Ethikli, a package-free, ethically sourced, vegan grocery store, coming soon to East Village"
MATT MILLER


"When I think about my first memories of things that were package-free, I land on summer camp. Hot days playing dodgeball in the sun, sweat running down my face and blurring my vision just long enough to not notice that I was about to get beaned by a violently hurled red rubber ball.

Out of the game for a spell, I would stand in a long line by the drinking fountain behind other kids who had suffered similar fates waiting for my turn at hydration. There were no personal water bottles or dreaded plastic bottles, this water was package-free. At least that's how I see it now.
It seems nothing is package-free anymore. Even vegetables in grocery stores are offered on a Styrofoam tray wrapped in a film of plastic, or in a sealed plastic bag for some reason. What's the point in buying organic if the organic seal is printed on plastic?
Finally, there's a beacon of light on the package littered streets of Long Beach. And that eco-friendly bat-signal shining high in the sky over Fourth Street is the forthcoming shop: Ethikli Package-Free Goods. The first package-free, ethically sourced, vegan grocery store in Long Beach is located at 352 E. Fourth St., just down the block from vegan eatery Ahimsa"...